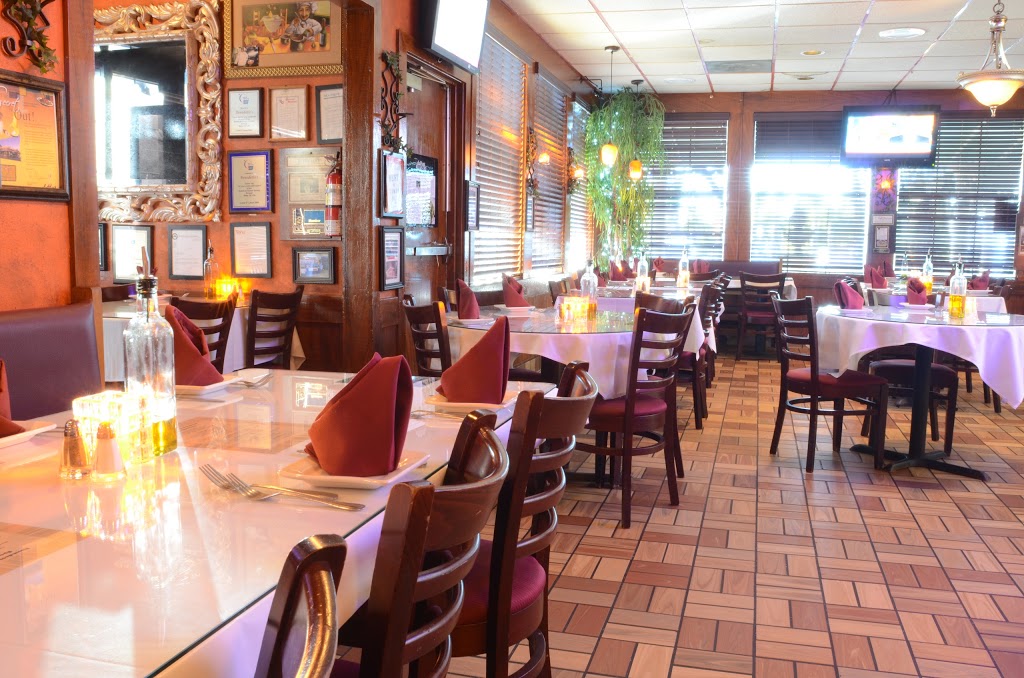 Benedetto's Opens Back Up!
Well Folks,
The good news is we can open our dining room and a few seats at our bar. We are bringing our piano players back and will have room for dancing to. The bad news is we can only seat 4 tables up to 6 people at each table. The bar will be open on a first come first serve basis. The patio will also have two four tops available for seating.
"It's going to be like having Benedetto's all to yourselves, with only three other tables in the dining room."
Since we are restricted to only 25% seating, our costs are still high. As you all know we serve the highest quality meals. We change our menu weekly and grow our own safe and healthy produce, with minimal people touching it since it comes directly from the farm.
We can assure you Benedetto's has been practicing safety from day one of this shutdown, with our servers wearing masks, daily temperature checks of guests and staff, sanitizing of all tables, chairs, salt and pepper shakers etc. etc. etc. Any other guidelines offered by the state will be implemented at its highest level of safety of our staff and guests.
We have lost 75% in revenue since March 19th. We are family run and operated and do not have big corporate money to cover those bills. We have been digging all over the farm and still can't find any gold (LOL) and our pockets are empty. So food and beverage minimums will be required to dine on property.
Take Out Policy
• Gift cards are valid on all take out as well as Benedetto's app reward cards.
• Points will still be issued on the Benedetto's app.
• Take out will remain the same and the same prices but you can now get out of your vehicle as long as your practice social distancing.
"We have Benedetto's Marinara and House Dressing is bottled and ready for you to purchase and use at home!"
Reservation Policy
• No Walk-ins will be accepted for the dining room, only at the bar which will be first come first serve.
• We will have 4 tables that will seat 2 to 6 people and require $300 minimum to be spent.
• We will be seating two four-tops on the patio which will require a $250 food and beverage minimum.
• So whether its 2,3,4,5 or 6 people the minimum is $300 before tax and tip for the dining room, $250 for the patio.
• Mother's Day reservations will require a $500 food and beverage minimum.
• The Sinatra room for complete private dining will require a $750 food and beverage minimum.
• If you do not reach the minimum, you can either pay the difference or get a gift card back for the difference and this gift card will be valid to use only after we open back up to 75%.
Gift Cards / Rat Pack
Gift cards will only be accepted for take out.
• If you have the Benedetto's app you will still receive your points for entrees purchased for take out or dine in. But reward gift cards will be honored on take out only or after we are allowed to open to 75%.
• No gift cards will be accepted or discounts of any kind will be accepted in the dining room.
To download our app for Apple click here.
To download our app for Android click here.
Stone Crabs
Stone crab season closes in just 2 weeks! We managed to get some fresh off the boat last night! Call chef ben directly to reserve your order!
Mother's Day EVENT
We will be opening at noon and a $500 food and beverage minimum will be required to be spent.
"Keep in mind we also do catering and we can come to you!"
We really wish we didn't have to implement minimums but it is the only way we can offer our dining room. The logistics, staffing, and costs are way too high to survive off of 25% capacity. We hope you understand. If not there is always take out and you can Order On Uber Eats for delivery.
Always Working,
Farmer/Chef Ben
10/4 and over and take out!