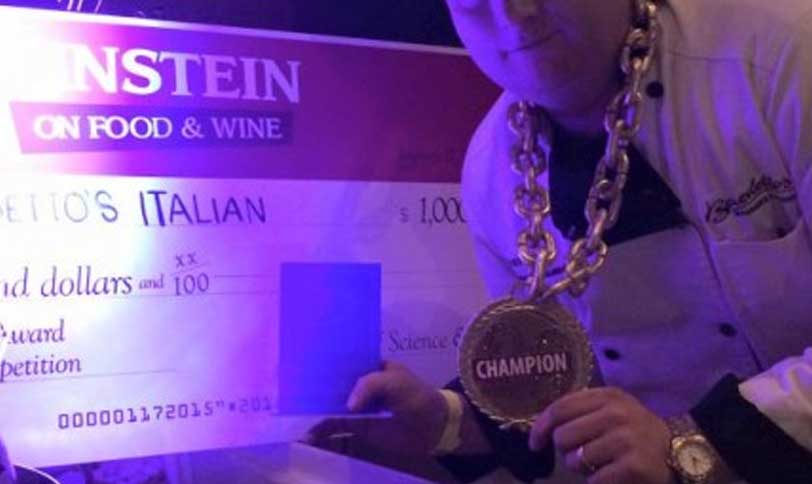 1st Place! : MOSI – Einstein On Food And Wine
Einstein on Food & Wine 2014 is a celebration of the senses that showcases the delicious and diverse cuisine of Tampa Bay alongside the palate pleasers of winemakers from around the country. On Saturday, February 1, 2014, the 19th annual bon vivant festival will be held at the home of the A-HA moment, the Museum of Science & Industry in Tampa, FL.
This year the Annus Mirabilis dinner and VIP tickets will feature comedian-turned chef Alex Thomopoulos – the host of HUNGRY's "Bites & Booze: Gluten Free" and "Gluten Free with Alex T." Alex Thomopoulos is a stand-up comic turned chef. Click the link below to see video of Alex in action.
This year's event will feature a tremendous variety of wine, a beer garden, celebration of the senses throughout the science center, samplings from top local restaurants, restaurant competition, live entertainment, and a charity auction all for a significant cause, the education programs at MOSI.