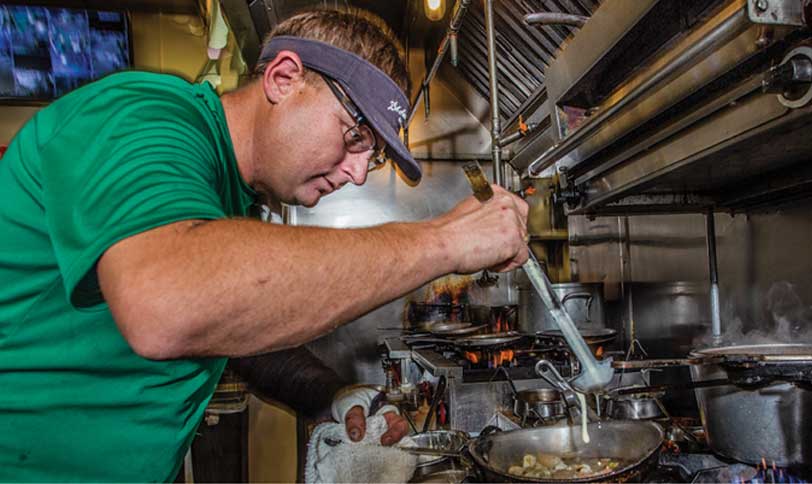 A Bite of History: Tampa's International Cuisines
Article Courtesy of: Tampa Magazine
Like America itself, Tampa is a community built by immigrants whose diverse cultures blended to become one. Cubans, Latin Americans and Italians each created communities here early on, imbuing the young city with a multitude of flavors.
ITALIAN
"I was always a big believer in making everything to order using fresh, domestic products," says Benedetto's owner and head chef Ben Pumo. "We can trace which boat caught that fish and which diver caught that fish because it comes in directly through the Port of Tampa. I haven't bought a frozen shrimp in 18 years."
Seafood played an influential role in Pumo's Miami upbringing, and it is a major part of Benedetto's menu, which blends Sicilian cuisine — "sautéed the right way, from the pan up," Pumo says — with ingredients directly from Florida. The Grouper Bianc incorporates produce from Pumo's Land O'Lakes farm with fresh catches from the Gulf of Mexico, bridging the gap between Florida and Sicily.
Grouper Bianc Grouper, scallops, pink shrimp, jumbo lump crab meat in a cream and Romano cheese sauce