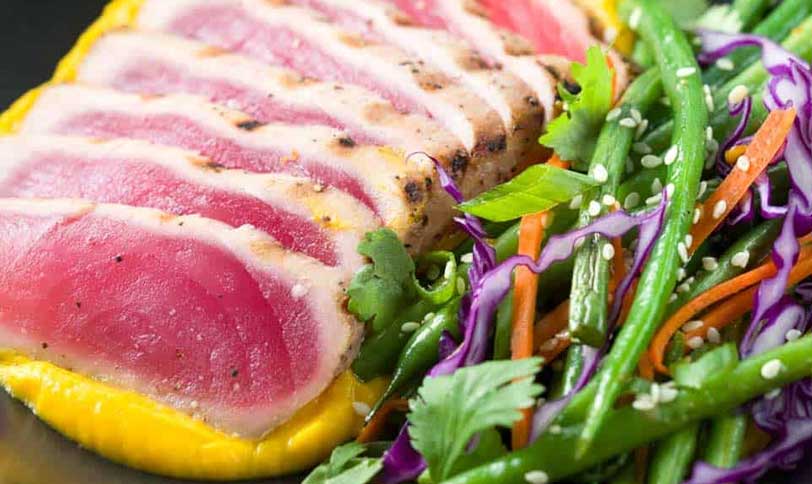 Ahi Tuna Is In!
15 Bucks Off Monday thru Wednesday Only!
Buffalo is now in and AHI TUNA will be in Wednesday. We don't bring in TUNA much but when we do it's the best. We only purchase +1 BIG EYE AHI TUNA, which is very sought after in JAPAN, even the best sushi places in Tampa do NOT carry this HIGH GRADE TUNA.
The price is high, so we will be frank about the pricing. An 8oz steak pan seared with poppy and sesame seeds along three dipping sauces with a salad and side will $42. We will also be serving it TAR TAR with potato toast and white truffles, for $18 (1/4 pound portion) or with your own hibachi to cook table side for the same price. Don't miss out!
Lobster New Burger is back on the menu as well. Fresh lobster meat shucked from the shell, then de-glazed with sherry, heavy cream and lots of butter, then topped with mozzarella and toasted bread crumbs
Make your Easter Sunday reservations soon, if this holiday is anything like the holidays were for us this year, it would be wise to make your reservations early. We will open at 1pm and close at 6pm, and our entire menu will be available as well as MERINO LAMB and MINT JELLY.