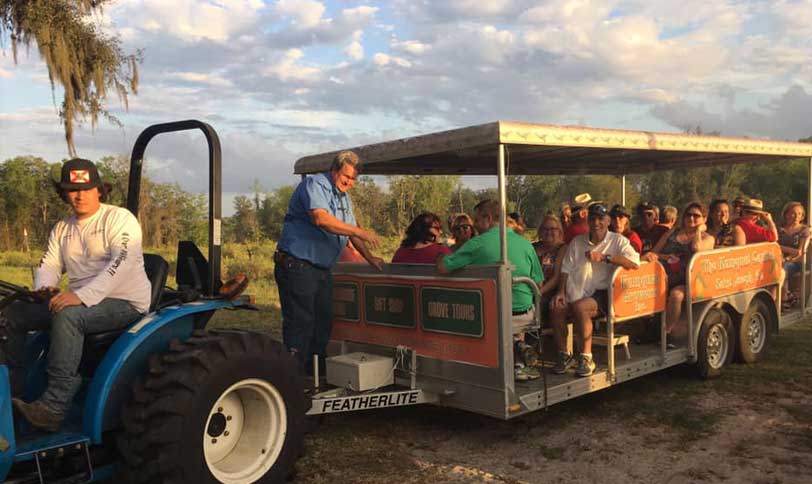 Benedetto's And Kumquat Growers Team Up For Grand Tour
By Michael Smith, Brian's Daily Exposure
Published February 25, 2019
It was warm and slightly overcast, making for a comfortable day to explore and tour. We were extended an invite to the Kumquat Growers Citrus Farm and Benedetto's owner Ben Pumo's adjacent farm and hydroponic garden, located at 31647 Gude Rd. in Dade City, FL. As is always the case, we never pass it up. Supporting our local businesses and causes is always priority one.
In an area surrounded by lush forests, cow pastures, and farms, the setting couldn't have been better. We arrived in time for the tour of both locations, complete with a tour tram that comfortably transported the visitors to the kumquat packing house and gift shop, the kumquat groves, then to the birthplace of fresh vegetables that Chef Ben Pumo proudly serves at his restaurant in Land 'O Lakes.
Greg Gude, whose family has been growing on this land for generations, led the tour of the kumquat portion of the visit. He explained the history and uses of kumquats, and even demonstrated how to enjoy the fruit in its raw form. There were samples of kumquat pie and other edibles that were simply delicious, and pleased the crowd. To explore more about the Kumquat Growers and rich history, visit their website here.