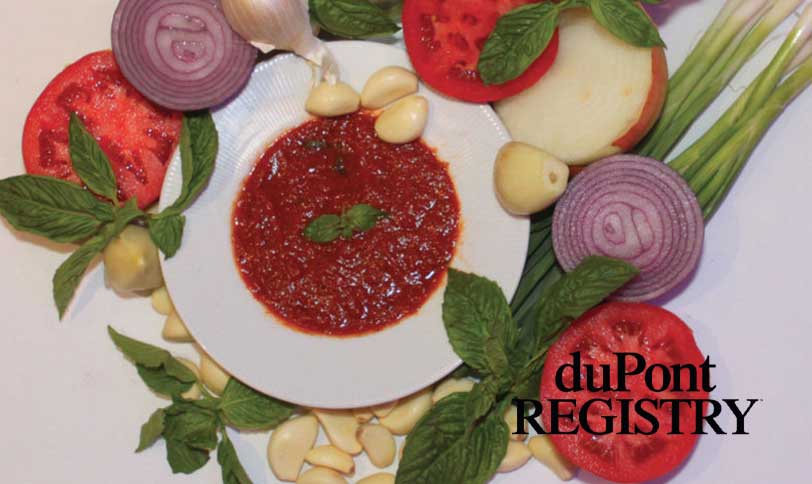 Benedetto's Bounty
According to the Wall Street Journal, the next generation of farm-to-table restaurants are increasingly taking an active role in growing ingredients, either doing it themselves or partnering with farmers. The process takes time but chefs and restaurateurs say it allows for greater authenticity and gives them the ability to create distinctive dishes with memorable flavors.
In Tampa Bay, Benedetto's Ristorante Italiano takes the farm to fork trend to a whole new level, planting and harvesting heirloom vegetables and herbs for the restaurant's award-winning dishes. Cabbage, peppers and gloriously colored veggies are the catch of the day.
Chef Pumo ventured into hydroponic gardening inspired by a desire to take his passion for cooking to the next level. Housed on a handful of acres of land in East Pasco that's been in the family since the 1850's, Chef Ben and his family team, is already harvesting beautiful green peppers, red Russian kale, black pearl kale, cherry tomatoes and much more. Seasonal banana trees produce the filling for Pumo's popular banana cream cake, and fresh basil, cilantro, rosemary, lemon balm, and fresh oregano is what can be tasted throughout his sauces and makes his pesto pop.
"I have to say, the experience of planting our own seeds, picking the ripe produce, and prepping the food with our own hands to serve to our customers is what it's all about," says Pumo. "What we're doing is truly farm to table dining at its best."
Owner/chef Ben Pumo also imports seafood fresh from Booth Bay Harbor Maine. Chef Ben's steamer clams and scallops (and sometimes the bread used to serve official lobster po'boys) comes from there. He flies up every summer to his summer home to reconnect with the fishermen and to actually fish and harvest his seafood.
There's live music (jazz, piano bar) nightly and the walls are adorned with Rat Pack era photos of Frank Sinatra. From steak to pasta, bruschetta to mussels, every dish is amore! They serve wild game (elk, buffalo, antelope) and like the filet mignon, you can order with one of the sumptuous sauces such as port-wine demi-glace, traditional Oscar or mushroom brandy.
The brick-oven hand-tossed pizzas feature shrimp scampi, pesto or white in addition to the traditional meat-lovers, and there's even a gluten-free version. Veal and chicken favorites (marsala, francese or marsala) are just the tip of the iceberg; the osso bucco and chicken cacciatore are best of show. Vegetarians can dine like kings, from the veggie pizza to eggplant parmesan and spinach lasagna.