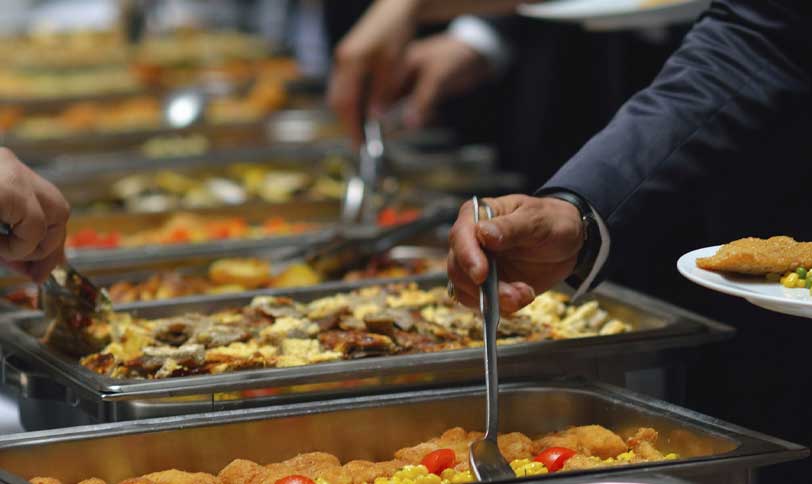 Catering For Lunch Time Events
Food is critical to survival, and it is what gives us the energy, power, and endurance needed to get through the day. Whether it's in the privacy of your home or at the office or on the job site, food has also become a very socially engaging part of life. We eat to socialize and when we socialize we often eat so it is a big part of life for many people. If you have need of a special lunch time gathering, meeting, get together, or event catering is a popular option for something a bit above and beyond the normal options. Catering for lunch time events is just one of the reasons why you need to contact Benedettos Ristorante today about their lunch time meal ideas!
The Power of Food

Never underestimate the amazing power that you wield when you offer people food- it can do things that few others are able to accomplish:
Food helps create a relaxing atmosphere that makes people feel at ease
Good food helps open lines of communication and helps people socialize easier
Food boosts the level of energy and boosts the stamina of people at a meeting
Enjoying food together offers a sense of common ground that people can bond over
These are just a few of the reasons why Benedettos Ristorante is a great place to turn for all of your needs when it comes to catering for lunch events or are looking for some new lunch time meal ideas!
Choosing a Caterer
When selecting a vendor to supply your lunch time event with delicious and memorable food, there are some important things you want to ask so you can make a wise and informed decision:
Can they maintain the food at a safe and enjoyable temperature? Safety concerns aside, no one wants cold pasta or warm salad for lunch.
Have they done events similar to yours before with success? While it's good to give people a chance, do you really want to be their test event- probably not.
How do they deal with complaints and problems that may arise during an event? You want to work with someone who is professional even in bad times.
These are just a few of the questions you can ask that will help you find the right company to handle your needs when it comes to catering for lunch time events. For more answers to the important questions about catering and lunch time meal ideas for your big event or gathering, contact Benedettos Ristorante today!
Catering for Lunch

Whether you need lunch catering specialists for a family reunion, a party, a business meeting, or some other events, you are looking for the best of the best when it comes to the feature catering services that make an event one to remember and here at Benedettos we strive to meet and exceed your needs and expectations. Contact us today and let us show you how much fun catering for lunch can be and let us share with you some of our favorite lunch time meal ideas that are sure to be hits at your special event!