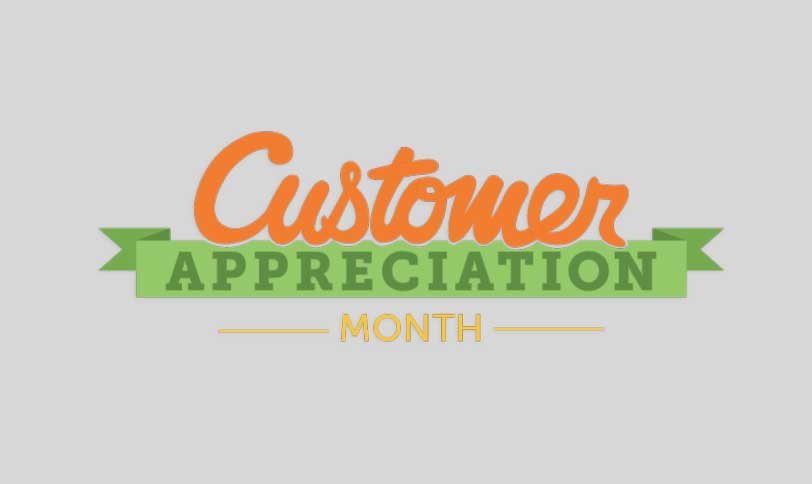 Customer Appreciation Month!
Holy Moly! What an incredible month at Benedetto's. We cannot thank you all enough for being patient and loyal to your favorite local Italian restaurant.
Our staff and my family worked tirelessly these last few weeks to serve you and your families during this busy holiday season. Though our wait times may have been longer than normal and some mistakes with some orders may have occurred, we must say it was a still a success!
We apologize for any inconvenience this may have caused. We had many new faces on the floor and in the kitchen, but we still made it happen. Most of us have not had a day off since Thanksgiving so Benedetto's will be closed Monday January 5th and Tuesday January 6th for a Benedetto's Holiday.
CUSTOMER APPRECIATION WEEK – DINE IN ONLY
As big thank you for all that supported us throughout this past year, we have included a coupon that will be valid starting this Wednesday January 7th through Saturday January 10th. We will also be doing some raffles for gift cards, t-shirts, and wine throughout the evening this SATURDAY NIGHT.
With the purchase of two entrees you will receive $15.00 off your check and with a party of 6 with 6 entrees ordered you will receive $20.00 off your check. Normal restrictions will apply and the discount is not valid with any GIFT CARD. Also remember to show you RAT PACK club card for $5.00 house wines anytime. This wine discount is for card holders only!
PARTIES OF TWO on FRIDAY and SATURDAY'S
If you are looking to make reservations for parties of two on Friday or Saturday's, you will need to make your reservations no later the Wednesday that same week. Many guests have been calling the day of for two tops, we only have 3 two tops in the restaurant, it is much easier for you and us, to make two tops FIRST COME FIRST SERVE on Friday and Saturday nights. This way we can sit you at larger tables when larger parties don't show up or if we simply don't have a reservation for our larger tables. TRUST us it works better!
REMEMBER WE DO NOT TAKE ANY RESERVATION WITHIN THE HOUR. JUST WALK IN.
VALENTINES DAY – BEAT THE CROWDS
Valentine's is celebrated all week long at Benedetto's. We will start celebrating VALENTINE'S DAY Monday February 9th. We will be handing out complimentary long stem roses for the all the ladies all week long and rose pedals will be on ALL the tables as well as the restaurant being decorated all week long starting MONDAY February 9th.
GASPIRILLA KIDS PARADE – Volunteers Needed to Walk the Route
Benedetto's has been a sponsor of the Spirit of Cigar City KREWE for over 8 years, and Chef BEN is the CHAIR for his Krewe for this Parade. I need four Parade Marshall's to volunteer for this parade. If you have never been in a Gaspirilla Parade this is a great chance to do so. Your job will be to walk beside the float to make sure all of our member's and the kids stay within the parade route and abide by bead throwing rules. All marshals must be 21 years of age. This parade is a dry parade meaning no drinking. Your fee for the parade will be paid for you and transportation to and from the parade will be taken care of as well. If anyone is interested please reply to this email with your contact information. You will also need to attend a mandatory meeting at Yuengling Brewery with the rest of our Krewe on Wednesday January 14th at 7pm. "One Heart, One Soul, One Krewe"