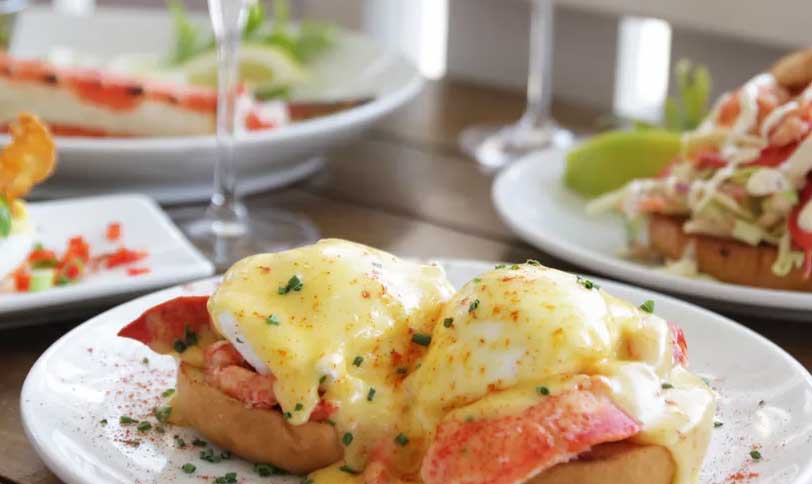 Easter Sunday Brunch
Hello Folks!
THE EASTER BUNNY WILL BE AT BENEDETOS SATURDAY NIGHT FROM 6pm to 9pm and on EASTER SUNDAY FROM 2:30 pm – 6pm BRING YOUR CAMERA and sweet tooth.
FREE MONEY AND STEAK DINNER
Win a chance to receive a Tomahawk steak dinner for two (value $300) and instantly get another $10 coupon when you download our Bendetto app, just show us you downloaded our app on your smartphone and you instantly receive $10 dollars off your check as long as you ordered two entrees. The app is an additional way to receive instant updates, offers, wine specials and much more sent directly to your PHONE. Coming soon with the app you will not have to print coupons anymore. Of course you will still receive our newsletters and coupons via the RAT PACK CLUB, but this is another way to save money!!! DOWNLOAD OUR APP TODAY!!!
EASTER SUNDAY
Our official opening time is 2:00 pm Sunday. We will be offering our entire menu plus Chef Ben's MERINO LAMB PARMA CRUSTED MEDALLIONS IN A CABERNET MERLOT, seafood, pasta, and wild game options.
NEW ITEM: HELLS KITCHEN BEEF WELLINGTON
For a limited time we will be taking pre-orders for the old school Beef Wellington with a Benedetto upgrade. Typically beef wellington is made with duxells that includes patte, well Benedetto's is using grade A FOIS GRAS instead of patte which makes this dish to die for. We will have a couple on hand each night because the prep is very time consuming, but if you want to ensure you will have a chance to devour this old school dish with a Benedetto twist, just call to reserve one.
WILD GAME COMBO Appetizer
A great way to try all of our wild game, 2 ounces each of kangaroo, elk, and llama. Don't miss out, some of these game meats are going to be hard to come by, so get yours today!
ELK IS BACK
This lean cut of meat is back for your enjoyment but this time we are preparing the elk medallions seared green and black peppercorn in djon mustard brandy Demi glace over sauteed spinach. Also called aupauve. Most wild game runs over 30-40 a lb but Chef ben has secured a descent price on this wild game. So instead of the wild game being high, we are able to keep the elk dinner around 28 bucks, that's with a salad and a side too!
COMING SOON
Benedetto's Feast for Four (TOGO ONLY) 48.00!!!!!!!! One half pan per family.
We know how hard it is to get the family out to dinner on the weekends or even if you don't feel like getting the kitchen dirty during week. Coming this summer we will be offering Benedetto's feast for four.
The feast Includes 4 soft drinks, 1/3rd pan of house salad with house dressing, a dozen garlic rolls, and your choice of lasagna, or BAKED ziti . Look for upcoming emails, and signs around the restaurants for when it's available.
MOTHER'S DAY ITS NEVER TO EARLY AT BENDETTO'S
Yes, Mothers Day! We are opening at 11am. It would be very wise to start making your Mother's Day reservations! We will be having roses, drink and food specials for MOM. Our entire menu will be available plus our specialties. Credit card numbers will be required for Mother's Day.