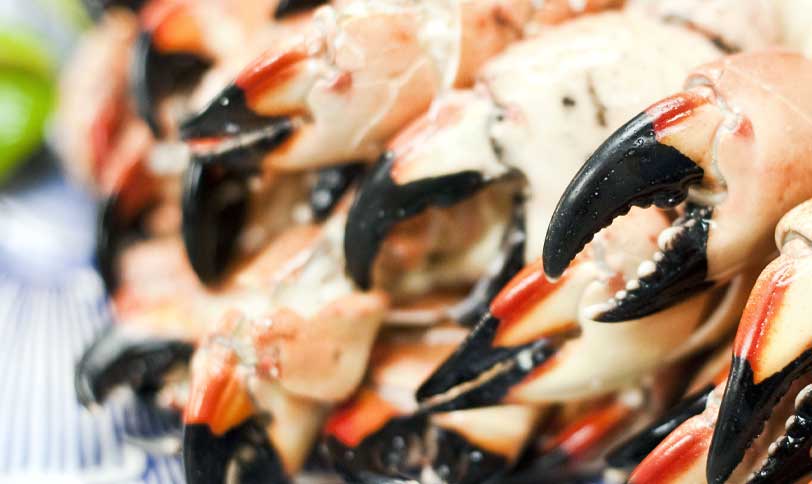 Stone Crabs Are In!
Benedetto's added Floater Stone Crabs to the 'specials' menu! The Floaters are a soft shell, super sweet crab. Although they don't have as much meat as the hard shell crab, they are easy to open, delicious and about half the price. These delicacies are $24.95/lb. You will be served double the claws. There is a limited supply, so you might want to pre-order your pound.
Thanksgiving is around the corner and because you asked, we are now accommodating you…Benedetto's will be opening at 4pm on Thanksgiving. Be sure to make your reservations today. We will be offering our entire menu, plus, four types of PUMO casseroles as well as elk, buffalo, veal, (of course) turkey, and…Chef Ben's own Mom's special, Nancy's Burnt Pecan Pie! Delicious! Thanks to all of you who participated or showed up for our commercial shoot. Click on this link to view one of the versions:
View Video
Also, be sure to look for our email to you on Monday for our Black Friday specials, gift cards and coupons to use throughout December.
We are open Christmas Eve, New Year's Eve & New Year's Day at 4pm
Our exclusive Benedetto's wine will be served for the holidays, a DOCG (product of Italy). We are starting with a Pinot Noir, Chardonnay and a Montepulcino. Our own Benedetto's wine will only be sold for $28.50 per bottle. It will also be available by the glass as an upgrade to our house wine, $8.00 per glass.