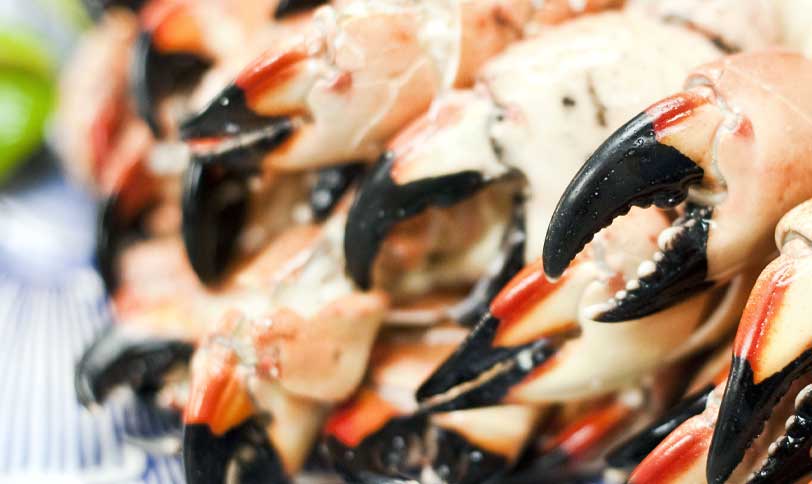 Stone Crab Season
With the excitement about rolling out our new menu, we almost forgot what time of year it is! Stone crab season opened on the 15th. These Florida delicacies arrive at Benedetto's tomorrow afternoon for Thursday night dinner service. Our trappers have indicated a good catch, but not good enough to get the prices lower than last year.
We will be offering stone crab dinners in medium, large and jumbo size claws. We are waiting for prices to come down to bring in the colossal. Stone crab dinners can be served hot or cold and include our famous mustard sauce with a choice of house or Caesar salad. Appetizer sizes may be available as well.
Our stone crabs are as fresh as they get, if you are seeing stone crabs for rock bottom prices, we warn you that a lot of companies, even your seafood markets, pull there crabs out of the freezer from last year, or they freeze their current crabs that are going out of date and resell them. So beware of cheap prices. If it's too good to be true, it is! Due to strict margins on stone crabs no coupons are valid on these delicacies.
Reminder: This weekend is the spooky tails event benefiting Pasco County's K-9 unit. We hope to see some of you out there with your pet dressed up. There will be cash prizes and dinners at Benedetto's being given away!