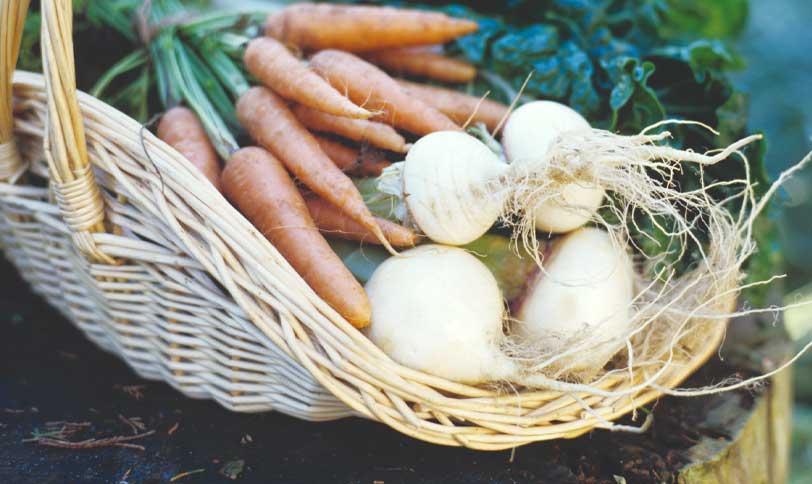 Trends That Restaurants Cannot Afford to Ignore
There are many trends in the restaurant industry that should not be ignored if local eateries wish to keep up with the times and continue to draw in customers and stay ahead of the growing amount of competition in the restaurant business. Many people are looking for good local dining options that fit their wants and needs, so it is important that restaurants are able to meet these needs and satisfy customer wants.  Here are some of the top trends many restaurant managers need to be keenly aware of:
Hyper-local sourcing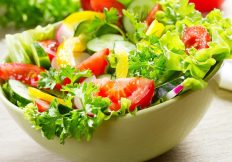 More and more restaurants and chefs are focusing in on and emphasizing the freshness of their ingredients and the quality of the produce used in their meals. For some, that means they're growing it on the premises and using herbs and spices and basic ingredients that they can literally walk out to the back of the resonant and pick fresh from their own plants. Others are partnering with local growers and farmers to source fresh produce grown within their own neighborhoods and communities. More consumers are now paying very close attention to what they eat, and with this comes a renewed focus on what local eateries are using in their meal preparations. When it comes to trends in the restaurant industry this is one of the strongest and is having a strong impact on people's local dining options and choices already!
Natural ingredients/clean menus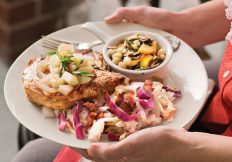 Cooks continue to take pride in the attention to detail and the focus they have on the quality of their meals and the provenance of the ingredients used in their dishes. This is due largely to the fact that more diners than ever are worried about their health and effects their food choices are having on their health and the health and wellness of their family. More diners, especially millennials, want to support local businesses that shares the same values and focuses that they do which generally revolved around protecting the environment, sustainability, and healthy living. They want businesses they support to recycle, reduce food waste, fight pollution, not use harmful pesticides, and support local businesses and use natural non-GMO foods. And the restaurants that embrace these ideas win over strong and loyal customers and can also do good for the community and the world as well with good local dining options people don't have to feel guilty about. Here at Benedetto's we value the feedback from our customers and are proud to offer clean sourced foods, some of which are made with ingredients from local farmers as well as from our own garden!
Food waste reduction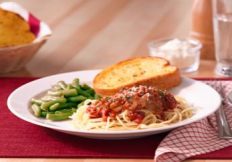 Of the recent trends in the restaurant industry that people are taking notice of, one of the biggest and farthest reaching is the emphasis on controlling food waste. For a restaurant to win local over and to be seen as one of the best local dining options available they need to have not just good food and affordable process and great staff- they need to show that they care. They need to show that they care about the environment and are taking steps to reduce food waste and to be better stewards of the food they have and the resources they used.  Restaurants are looking at more ways to reduce the amount of food waste they generate and throw away while providing better food and healthier options to their customers. Things like growing some produce on site to ensure it is used before spoiling and reducing portion sizes of meals served are just two examples of how a restaurant can reduce food waste easily. Benedetto's prides itself on healthy and sustainable food sourcing and we even grow some of our own vegetables and many of our own herbs and spices right on the property!
Health and Nutrition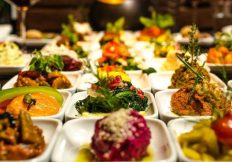 The final trend restaurant owners should not ignore is the renewed focus on health and nutrition in general. Consumers are getting smarter about the food they eat and more attuned to their own bodies. Health food alone is not enough anymore and customers want to know what is in their food and what effects it could have on their bodies. There is also a further focus on local dining options that cater to special nutrition and dietary needs. While it may be hard at the start and cost a bit more in some areas, being able to cater to special nutritional needs can help expand a restaurants' customer base exponentially. Dietary and nutrition needs such as gluten free, fat-free, reduced calories, sugar-free, low carb, low sodium, and no GMO are popular food needs that more and more restaurants and capitalizing on by offering special menu options to cater to these special needs. Showing that they care about the needs and health of their customers is a great way for restaurant managers to win new customers and keep them coming back time and time again. Benedetto's is happy to provide good food to our customers time and time again!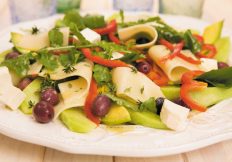 These are just some of the trends in the restaurant industry that any restaurant manager needs to be paying close attention to. Embracing any of these trends can be a great way to ensure your business maintains a competitive edge and help ensure you keep winning new customers and continue drawing repeat customers back! If you want your restaurant to be one that people think of when they consider the best local dining options then consider embracing some of these trends and seeing what they can do for your business! To see what this new approach to dinning looks like, come enjoy a fresh, healthy meal at Benedetto's today!